THE ONLY
Cigar Factory in SWFL
Mr. Joe comes from 3 generations of tobacco growers, and Mr. Ove comes from a 4th generation of marista.
They left their native homes in Cuba over a decade ago and set up a small business in Florida using their excellent skills on hand-rolled cigars. HABANOS SMOKE SHOP introduced their own brand "J.O. Cigars" made by a team of master blenders with a combined experience of 60+ years in the tobacco industry. All J.O Cigars are hand rolled in the store daily, and the HABANOS SMOKE SHOP team strives to complete perfection in their cigars.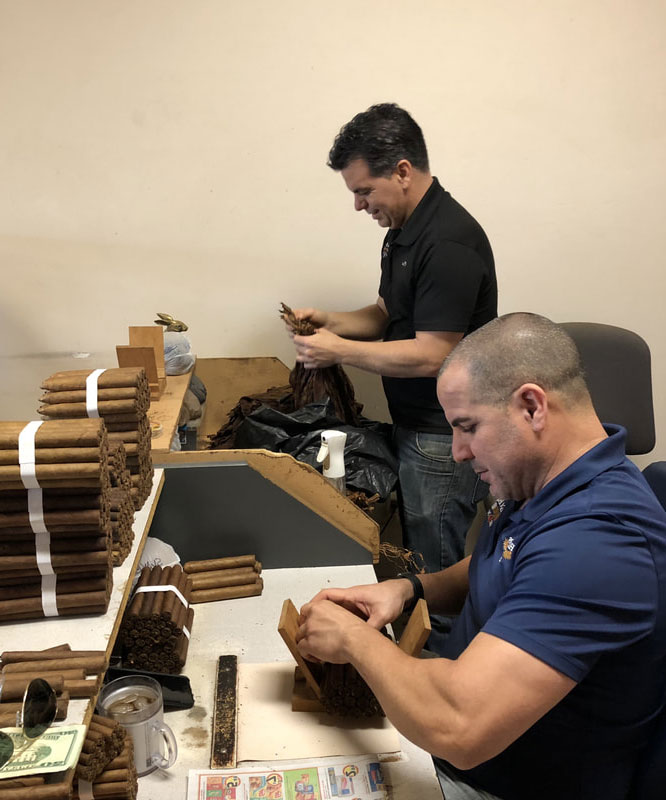 FACTS ABOUT OUR
Cigar Factory & Cigar Shop
Offering Hand Rolled Cigars 100% Cuban Style
We produce 2 lines of hand rolled cigars: the "J.O Cigars" and "Don Pablo Cigars".

Our cigars are 100% hand-rolled in Florida, U.S.A, and we roll our cigars using the " Cuban style".

We are a 4th generation family-owned business, established in Florida in 2010.

We have 3 stores and around 10K customers nationwide.

All our rollers are Cubans, with more than 20 years of experience in the Cigar Industry.

Combined our 3 stores, we hand- roll about 1200 cigars every day, that's around 30K cigars every month.

We use only the highest quality tobacco leaves and we have great reviews from our customers, both on-site and online.
CIGAR FACTORY & CIGAR SHOP
Store Locations
OUR PARTNERS
Find our Hand Rolled J.O Cigars in these Locations: